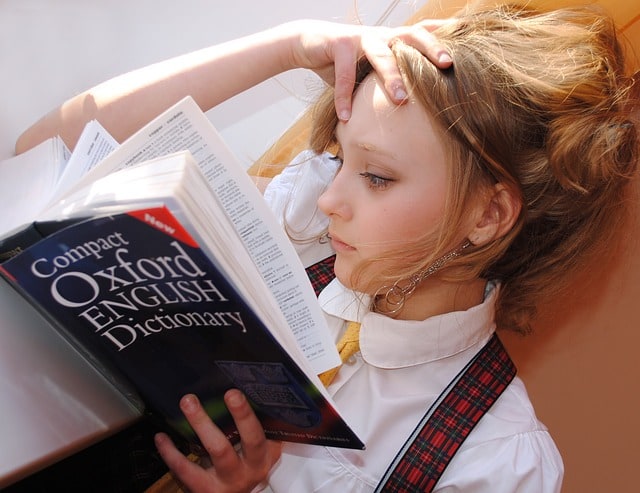 Worried and contemplating which tuition agency to choose between the many that exists?
We all want the best tutor/help for our Child, and bad home tutors might severely undermine your Child's ability to perform better in examinations; or worse, teach wrong methods and concepts and in turn confusing your Child instead. Here are some of the harmful practises that some tuition agencies in Singapore use, and how CocoTutors is different:
1. Home Tutors are not qualified/underqualified to teach
Some tuition agencies have weak/no criteria or screening process to check for tutor's credentials, in order to have an inflated "qualified" tutor base number. These tuition agencies poses the greatest danger to your Child, as these "qualified" home tutors may be unable to deliver quality home tuition: such as teaching outdated concepts, not up-to date with syllabus etc, leading to a deterioration in your Child's grades.
At CocoTutors, we have a rigorous selection criteria for potential home tutors to go through, based on: past academic qualifications/achievements, grades, and past tutoring experience, to ensure that these home tutors are capable of providing excellent home tuition standards to your Child, giving your Child the highest chance of securing a Distinction. 
Home tutors registered with us also have to verify their credentials with us by uploading a photocopied version of their official certificates and documents, as stated in our Terms. This ensures that home tutors are not faking their academic qualifications and achievements. Whereas for some tuition agencies, it is OPTIONAL for tutors to submit their documents; who knows the next home tutor you will get! 
2. Home Tutors are not competent
Some registered tutors in other home tuition agencies have great and verified credentials, but they may not be the greatest teachers. They just may be lacking in certain criteria that makes one an effective tutor for your Child. These tuition agencies do not have any mechanism to filter out these "bad" tutors, hence the chances of your Child getting tutored by these tutors is higher – Article: 4 Types of Tutors to Avoid
However at CocoTutors, tutors are regularly graded by tutees by a 5-star points system after 1 month of tuition, or when tuition is ceased whichever is earlier. The 5-star points system is based on 3 criteria: preparation, content, delivery, and also an overall rating. Tutors who consistently fail to obtain a minimum of 4 stars across all categories will receive less tuition assignments, therefore the weaker tutors are filtered out, hence we only provide the Best of the best for you.
We also have quarterly reviews (How to Find the Perfect Tutor) on our home tutors, to ensure they are capable of providing excellent home tuition standards to your Child. Every quarter (Mar, June, Sept, Dec), we will conduct reviews on tutors by reviewing tutee's comments on tutor's performance, their rating on the points system, and tutors will be informed by us on what to improve on etc., so that our Home Tutors can provide the best for your Child.
3. Undergraduate tutors can be equally as effective as full-time tutors/ex-school teachers
Tuition agencies may push or recommend you to look for a full-time tutor or an ex-school teacher, in order to milk more commission fees out of you by making you pay more. We on the other hand believe that undergraduate/A Level graduate tutors can be equally as effective as full-time tutors/ex-school teachers, which will cost almost two times less (See: market tuition rates, 2018) than engaging a full-time tutor/ex-school teacher. (See: Part-time Tutors/Full-time Tutors or MOE teachers?)
Barring the fact that the latter has a lot more experience in teaching, and in some cases may be better and more effective than undergraduate/A Level graduate tutors (we will call them part-time tutors), part-time tutors are capable of producing the same if not better results. Since these part-time tutors have very recently gone through the same exact examination on the same syllabus, they would know what concepts and content are important, and also identify more challenging topics in which they themselves struggled at, and provide adequate guidance into how they managed to overcome that obstacle/understand and interpret the concept. These home tutors can also provide exam skills and pointers, things to look out for, how to interpret questions etc, to ensure that your Child is able to answer every question with precision. More than likely the Part-time tutor you engage would have personal notes and skills they would willingly impart to your Child, to ensure they have the highest chance of performing well in the examinations.
Full-time tutors/ex-School teachers on the other hand may have less of an idea of what question types or which concepts may be harder for the average student to grasp, since they go through every topic over and over like clockwork every new semester, in which they might just graze the surface of the question, hence students don't even know what they don't know. (How Secondary 2 Streaming affects your Future)
4. There may be hidden agent/recurring fees that increase your tuition costs
For some agencies, their business models include charging hidden fees that are only stated in their Terms & Conditions, but not explicitly stated, for services such as requesting for a change in tutors, and cancellation of tuition before commitment period is over. This may cause you to rack up in additional fees that only causes more harm than good. 
At CocoTutors, we do not condone these practices. (See: How to Save Money from Tutors from tuition agencies) We explicitly state all the costs and the processes that you will go through on the website and in our Terms. The only extra costs that you will incur is an administrative charge of $5 for payments later than the due date stated on the invoice. There are no extra hidden fees or costs that you will incur outside of that. Agent fees for referral of tutor will be levied on the tutor via tutor fees, but they will be collected from you, hence our service is essentially free. 
Requesting change of tutors is also a FREE service by CocoTutors; you can request for a change in tutor at any point in time if you deem necessary, and there is NO commitment period to follow, such as 1 month of tuition or whatever, the only binding agreement when you request for a tutor is to complete 1 lesson. (See: How to Request for Tutors)
5. Tuition may not necessarily improve your Child's grades
Home tuition may not improve your Child's grades as much as you would like, as it also depends on your Child's motivation to study and drill exam papers on their own. With just one tuition lesson a week, some students may think that extra lesson is enough to supplement and improve their grades, but it is largely depending on how the student puts those extra supplementary knowledge and skills to use and remember. (See: How to Find the Perfect Tutor)
Think of which student will do better: one who only learns during tuition lessons, or the other who learns during tuition lessons and constantly drills past-year papers. At the end of the day, it is about who drills more questions and papers. If you have done similar types of questions before, you are more than likely to be able to answer the question correctly and with precision (key words and key concepts). Hence, it is about whether you are hardworking or not. (See: How taking Combined Science Almost Ruined my Future)
Last ending advice: To do well, make the 10-year series your Best Friend. To do great, find yourself a good tutor from a good tuition agency.
CocoTutors: Home Tuition Agency
– carefully
reviews
,
select
and
interview
potential Tutors before accepting them to join CocoTutors as a Tutor. Usually, we also do request Tutors to
provide feedback/recommendations from their past/current students
, hence ensuring that Tutors from CocoTutors only uphold the high standards and are able to provide
quality and effective tuition
for your Child. Our Undergraduate Home Tutors start from
$25-50/h
, depending on Qualifications & Experience.
Start with a Free Tutor Search now!
Find a Home Tutor near You now!
100% Free Service. No Commitment Period. 24/7 Unlimited Support.